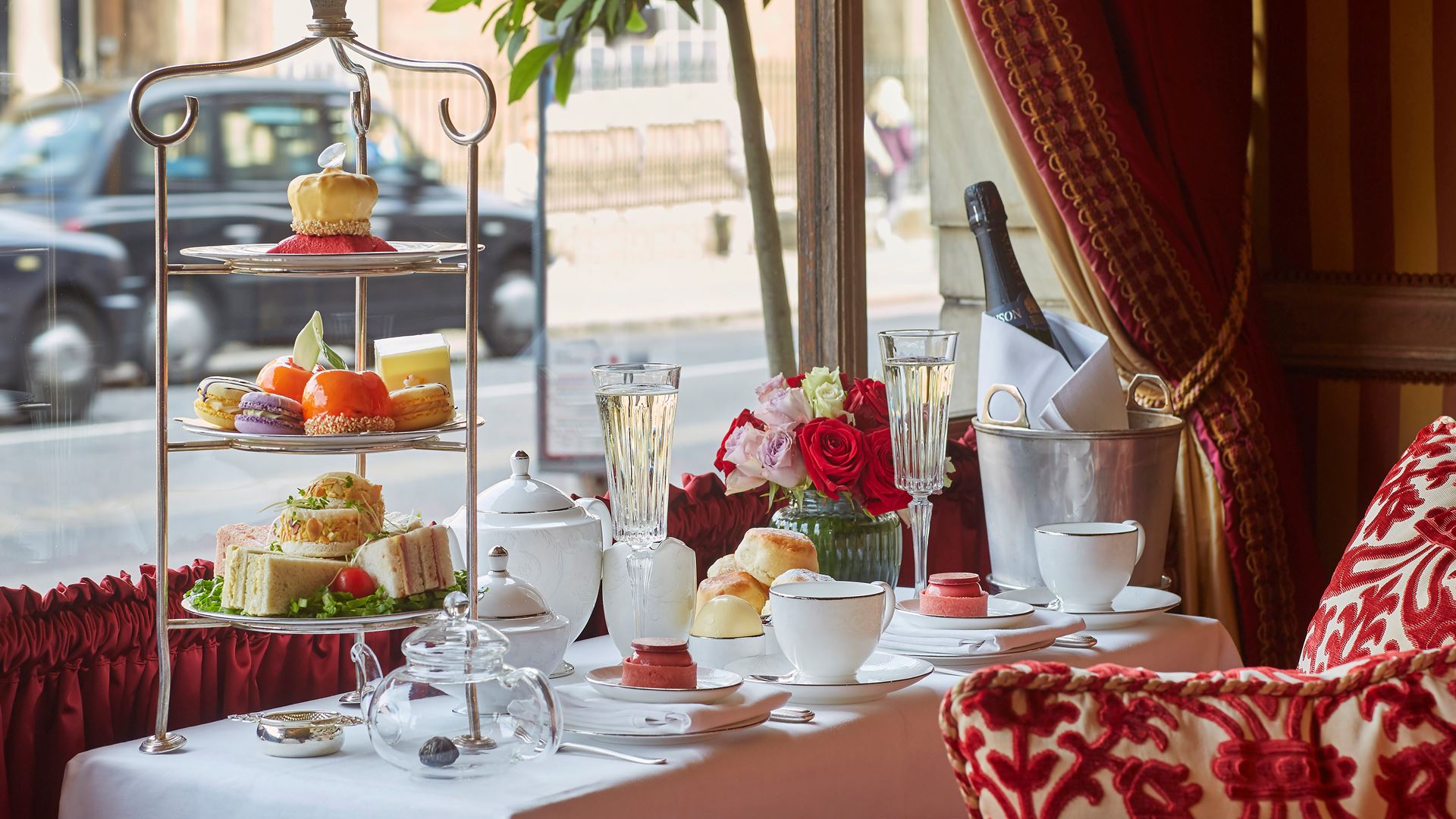 Afternoon Tea at The Rubens at The Palace Hotel
Evan Evans
Royal Afternoon Tea at The Rubens At The Palace
Experience afternoon tea with a royal flair at The Rubens at the Palace hotel.
The Rubens at the Palace Hotel is a luxurious, 5-star hotel situated a stone's throw away from the Royal Mews at Buckingham Palace. Relax and enjoy traditional afternoon tea in the lavish Palace Lounge, a bright, open space with panoramic views of The Queen's stables. Watch the comings and goings of the royal carriages as you dine on a selection of sumptuous sandwiches, delectable fresh-made pastries, traditional scones with clotted cream and fruit preserve.
A Ritual Fit for Royalty
The Rubens pastry kitchen produces the freshest pastries and cakes for guests to enjoy, headed up by the talented pastry chef Sarah Houghting. Paying respect to traditional afternoon tea, and incorporating some fresh twists along the way, the Afternoon Tea at The Rubens has a reputation for being one of the best in London.
The delicious Royal Afternoon Tea menu features mouth-watering pastries that are influenced by Royal events and dining trends throughout the centuries. Sandwiches, scones and pastries are prepared fresh each day.
Some Menu Highlights
Lemon and Elderflower Cube
An ode to baby Archie, son of the Duke and Duchess of Sussex - containing the same flavours as the Royal couple's wedding cake
Earl Grey and Chocolate Orange Crown Jewels
The Queen's love for tea is paid homage to with a delicious Earl Grey cheesecake topped with chocolate mouse
Gin and Tonic Macaron
With gin & tonic being the Queen's tipple of choice, this macaron has a delicious and uncanny flavour of gin & tonic, without containing alcohol
Seasonal Rubens Éclair
A tribute to Prince Charles's passion for sustainable farming
Peach Mousse
The Queen's favourite fruit, and grown in the orchards at Windsor Castle
View the full Royal Afternoon Tea menu here
ADDITIONAL INFORMATION
Hotel Address: The Rubens at the Palace Hotel,

39 Buckingham Palace Road, London, SW1W 0PS

Please note, you will require a printed copy of your E-ticket
Afternoon Tea is booked at 3:00 pm, please be at the hotel 15 minutes before
Once booked, E-tickets are non-refundable and dates/times can not be changed
Please inform us of any special requests with 48 hours notice. Please note that due to the nature of their business and offering the Hotel cannot guarantee 100% allergen or intolerant free recipes/dishes
Highlights
Experience Royal Afternoon Tea in the Palace Lounge overlooking the Royal Mews of Buckingham Palace
Taste an Afternoon Tea menu featuring mouth-watering pastries influences by Royalty
Little Price and Princess Tea children's menu available