If you're kicking about in London at this time of year you're bound to see a lot of dazzling, eccentric-looking posters on the tube. Colorful characters, garish costumes, some moderately famous names – all under the banner of a well-known folk tale or classic children's story. At first glance, you might think that these strange images are set to advertise some sort of theatrical production. And you'd be right…sort of, for panto is like nothing you've ever seen before.
You see, the Christmas Pantomimes, or simply 'panto' as they're referred to in the UK, are one of Britain's many cultural eccentricities. In essence, a pantomime is a musical version of a well-known family story. Peter Pan, Puss in Boots, Jack and the Beanstalk, and Cinderella are all commonly explored tales. Except the world of pantomime is an upside down place where nothing is quite what it seems.
This week, we're going to talk about the strange traditions of panto. We'll do our best to give you an idea of what it's all about, but really there's only one way to understand – go see one for yourself.
Panto is for kids…kind of
This is the crux of what panto is all about. Traditionally, the Christmas Pantomimes were designed as a special treat for children around Christmas time. Directors quickly realised, though, that they sell far more tickets if they can keep the parents laughing as much as the kids.
So, whilst the characters' zainey on-stage antics are hysterically funny for the little ones, parents might pick up on a few more…adult themes going on throughout. The perfect pantomime joke keeps both kids and parents alike howling with laughter, but for completely different reasons.
It's all about cross-dressing
Perhaps the biggest panto tradition is that all the players seem to want to dress in drag. The main character- be it Peter Pan, Dick Whittington, or Robin Hood – is always played by an attractive, naive-looking young women in revealing attire. The Panto Dame, who is often the main character's mother, is always played by a man in a flamboyant, prohibitively over-the-top dress. She also usually falls in love with the main villain – also played by a man.
Why? Because panto.
There's a lot of shouting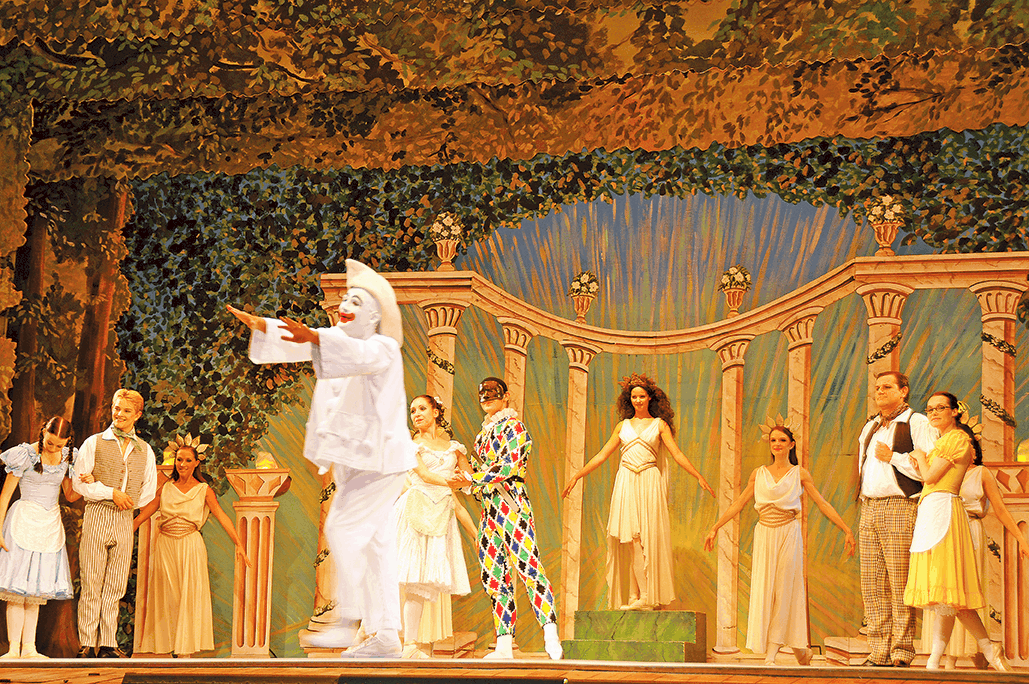 A panto performance is always punctuated by specific tropes and rituals. Most of them, unfortunately, involve a horde of children screaming at the top of their lungs.
You see, half the fun of panto is knowing exactly what's coming next. A scene that you're almost guaranteed to see is one in which the Dame is unwittingly stalked by a fearsome beast (read crocodile/wolf/dragon/miscellaneous monster). The audience of course, can see the approaching menace, and shouts a raucous warning of "Its behind you!". Turning to meet the threat, the Dame spins about only to find the beast has already lept from view. "Oh no it isn't!" she replies. "Oh yes it is!" retorts the audience.
This continues for several long minutes.
It all turns out ok in the end
Pantomimes are full of nail-biting tension and complex political intrigue. In the end, though, all the heroes and villains find the maturity to put aside their differences and come together for one final, enormous musical number. If only The Sopranos ended so definitively.
If that doesn't inspire you to grab your panto tickets immediately I don't know what will. But, just on the off-chance it isn't to your taste, check out some of our other fantastic London attractions. Either way, you'll have a blast.