What good is a British summer without Wimbledon? One of the most celebrated tennis events in the world, it runs for two weeks of the year, attracting over half a million spectators and millions upon millions of TV viewers across the globe.
To celebrate the most quintessentially British sporting tournament of them all, let's get to know Wimbledon with these fun facts: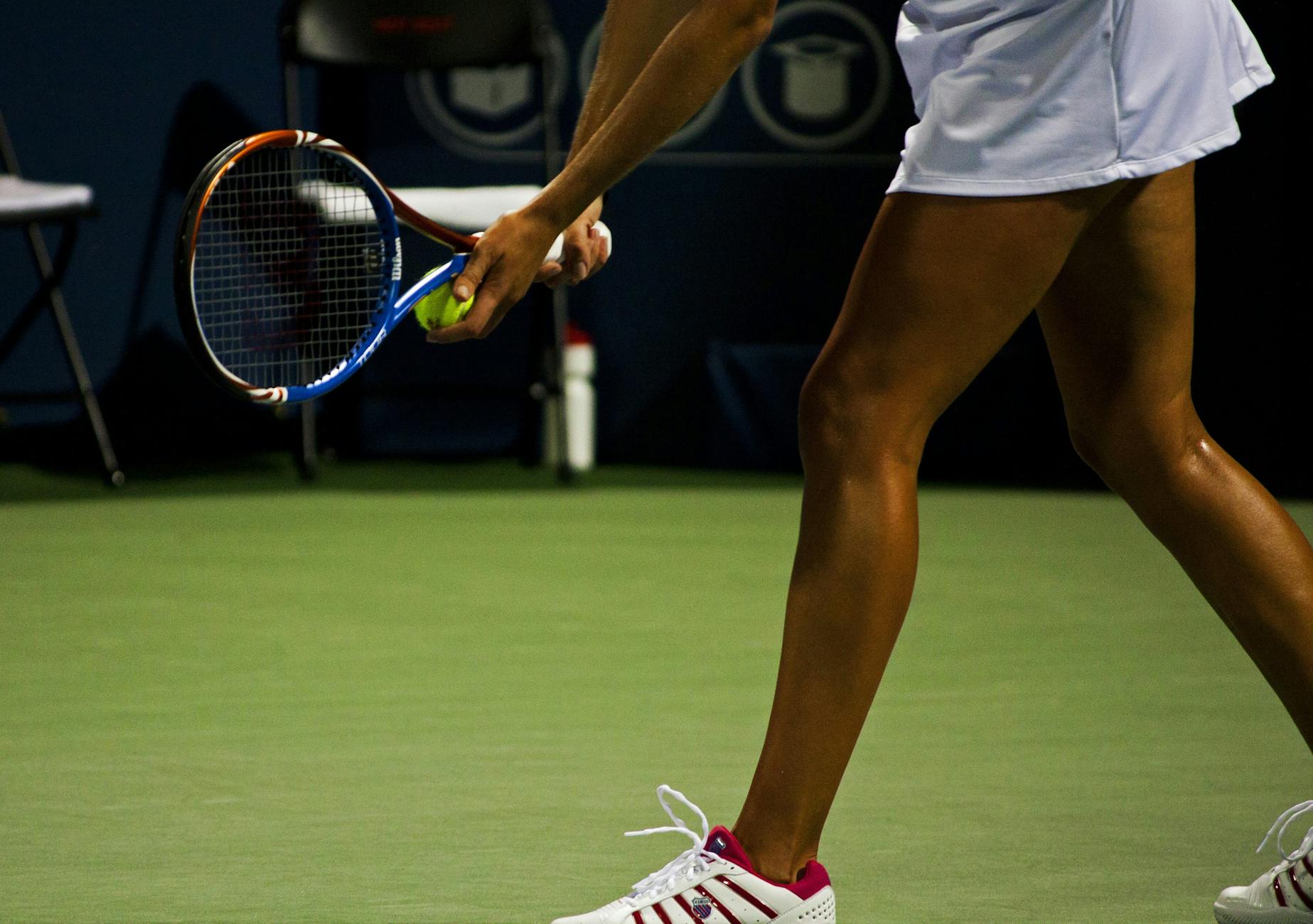 Wimbledon goes way back
Back on 9th June 1877, the first Wimbledon Championships were held at Worple Road in Wimbledon, making it the oldest tennis tournament in the world. But it was pretty different to the tournament we know today.

For a start, the tournament was advertised as a 'lawn tennis meeting, open to all amateurs' – yes, you could have entered! The only event played that year was Men's Singles. Ladies' Singles and Men's Doubles event only came onto the Wimbledon scene in 1844, before Ladies' Doubles and Mixed Doubles were added to the mix in 1913.
That's a lot of tennis balls
Around 54,000 tennis balls are used in the Wimbledon tournament, which are inspected and replaced every seven to nine gain in order to keep them in optimum condition. When they're not used, tennis balls are even put in a refrigerated container to keep them looking spotless! If you're a superfan, you'll be pleased to hear you can buy a can of three balls for £2.50 after Wimbledon have finished with them – quite a bargain, actually.
Rufus The Hawk is a Wimbledon celebrity
Every morning during the tournament, a Harris hawk called Rufus is set free, and circles the sky above Wimbledon grounds to scare away the local pigeons. He doesn't harm them – just deters them away from the games. Rufus has over 10,000 followers on Twitter (yep, he's a regular Tweeter) and sent the nation into a panic when he was stolen in 2012. Thankfully, they promptly got him home safe.
There's a strict dress code
One of the most distinctive features of Wimbledon is the extremely strict dress code which players must follow. According to Tennis Fashions: Over 125 Years of Costume Change, the tradition of "tennis whites" dates back to the 1800s, when players wore white in order to avoid sweat patches on brightly coloured clothing.
According to the book, the rule was first imposed only on women because it was "quite unthinkable that a lady should be seen to perspire". Though the origin may seem slightly sexist, the rules are adhered to by both men and women now – in 2013, Wimbledon champion Roger Federer was asked to change his shoes just because they had orange soles! And would you believe, that if you have dark arm hair, the Club of England could ask you to bleach it white? Now, that's dedication.
Strawberries and cream are as essential as a tennis racket

In 2017, 23 tonnes of strawberries and 7,000 litres of fresh cream were served to visitors. If you were to lay these berries in a line, they'd stretch almost 37 miles end-to-end.
Being a Ball Girl or a Ball Boy is a serious job
BBGs at Wimbledon have literally been coached within an inch of their lives! Around 250 ball boys and girls are selected from 27 nearby schools, who at around the age of just 15, then have the intense job of keeping track of the fast-moving tennis ball.
They have to take a test to make sure they can stand completely still for at least 3 minutes. Each BBG is then expected to attend weekly training sessions of 2.5 hours – and they have to be precise, disciplined and fast – it's almost military-like! The teenagers are constantly assessed, and if they don't meet Wimbledon's high standards, they aren't allowed to take part in the tournament.
Things can get pretty tiring

Matches can go on for hours and hours – and sometimes even days! The longest-ever Wimbledon match was at the 2010 tournament, where John Isner of the United States won against French player Nicolas Mahut. The match lasted a crazy 11 hours and five minutes, and was played over 3 consecutive days – we bet they needed a good sleep after that! 
Wimbledon will run from 2nd – 15th July this year and we're already glued to our TVs! If you can't get yourself down to London in time to watch a match, make sure you add something special to your Wimbledon experience by joining one of our private tours.