What's the most common opening line in a British conversation? "What's the weather going to be like tomorrow?", or, "The weather's great/horrible/rainy/lovely today". And why is that? Simply, because the climate here is incredibly varied and unpredictable. The weather can change drastically from day to day and between different regions, despite being a relatively small island.
The plus side? Regardless of your weather preferences, if you don't like it one day, there's a good chance you'll like it the next. And there's no need to worry – contrary to popular belief, it doesn't rain every day here in the UK. Let's take a look at how British weather varies from season to season and region to region. What's British weather really like?
Seasons
We've got four seasons of a fairly equal length – each around 3 months long. Our seasonal differences might not be as extreme as in some countries, but there's still a significant difference between winter and summer.
They do tend to overlap though and often don't follow the expected pattern. Yep, that means we sometimes get a warm, bright, sunny day in February and or cold temperatures and freezing rain in the middle of summer! British weather is anything but predictable.


Winter – December, January, February
Brrrr… get out your bobble hats, coats and scarves! Winter is the coldest month in the UK, with temperatures often dropping well below freezing. There are often frost-covered lawns and fields every morning, ice-covered car windscreens and sometimes snow. Our winter is characterised by unsettled, windy and wet weather – which is worse for those living in the Northern and Western parts of the UK. The coldest month of the year in the UK is January, and December sees the least sunshine.
Hours of daylight are very short in Britain during the winter, with London seeing no more than 8 hours of daylight at the end of December – but it's okay because the streets are brightened up with thousands of Christmas lights! It might be a little cold, but don't be scared of visiting us during the winter. It's lovely and festive and we've got tons of cosy pubs, interesting museums and fascinating art galleries. Plus, you can even ski up in Scotland if that's more your thing!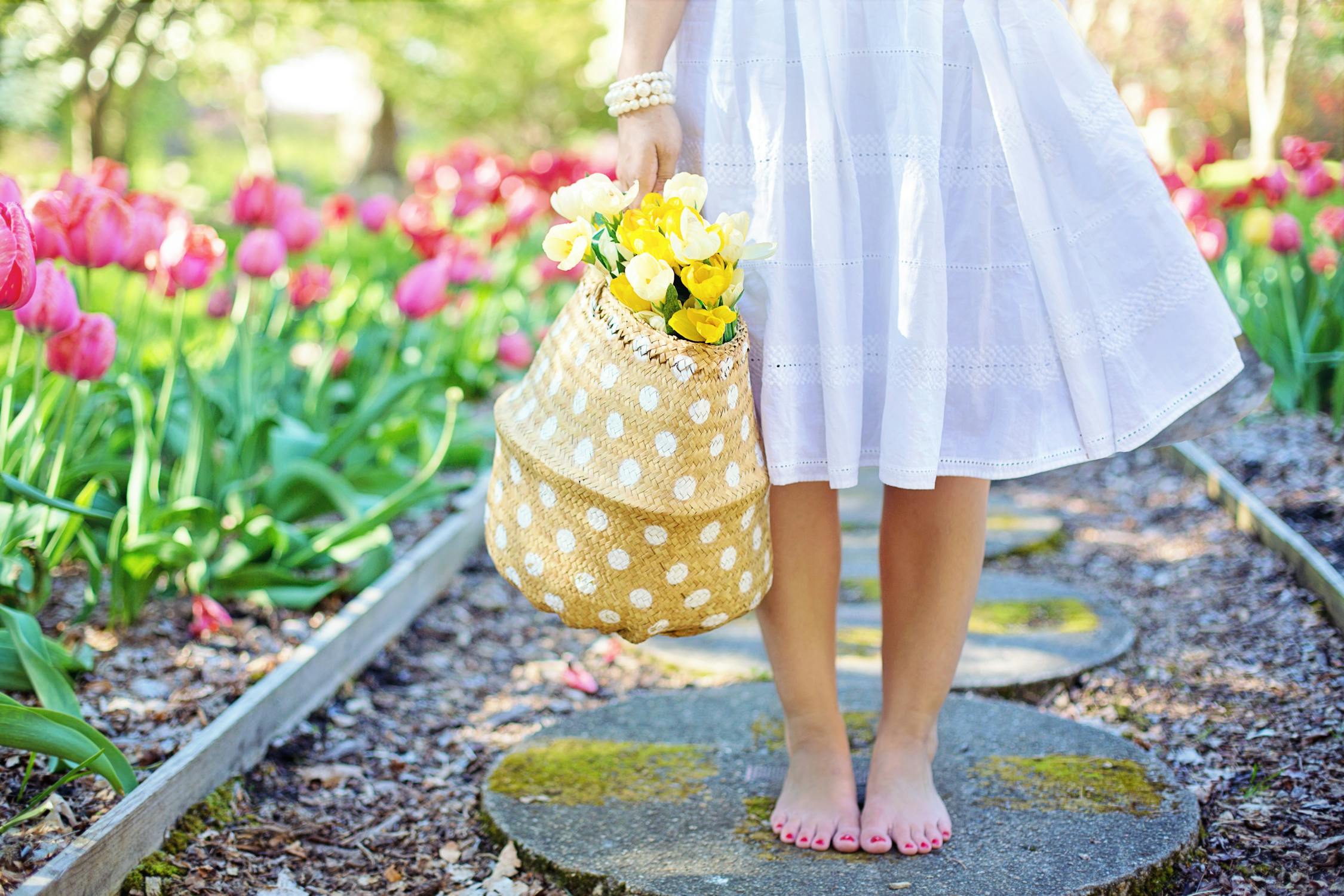 Spring – March, April, May
Come March, the temperatures start to lift and the sun which we've been craving begins to peak through. Spring is well-known in the UK for its beautiful meadows of spring flowers and blooming, colourful spring garden and is a great time to visit.
Although it's not often bitterly cold like the winter, it's not quite time for sunglasses and shorts, as spring can be rather wet and windy. Sometimes we're lucky and have a calm, dry spell – we're always crossing our fingers! It can be as cold as 3℃ in March and as hot as 30℃ in May – do you understand what we mean by 'varied' now?!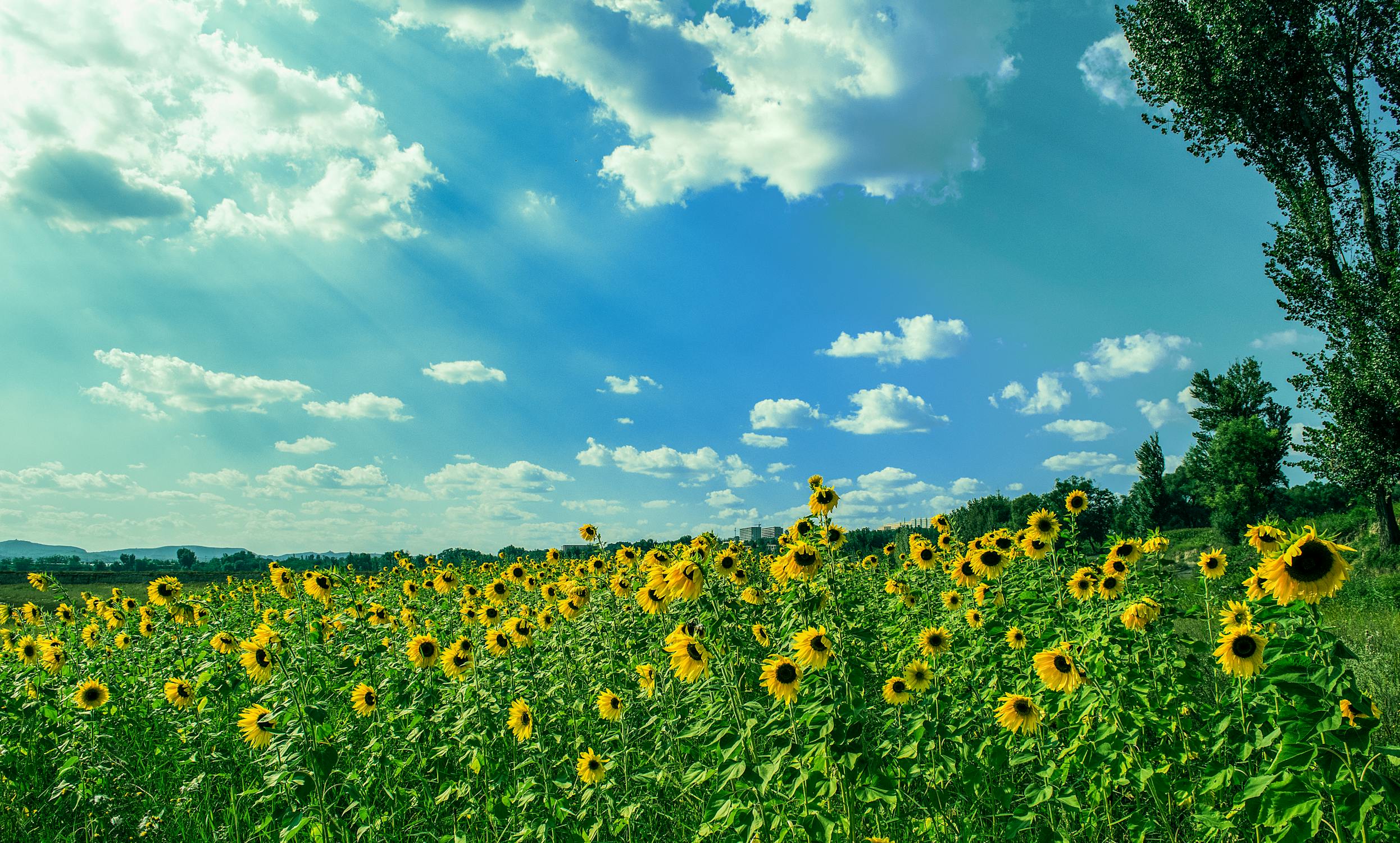 Summer – June, July, August
Who doesn't love summer? And for the Brits, who battle cold temperatures and rain for most of the year, summer's got to be our favourite season. Temperatures can soar up to 32℃ in the summer (for us, that's hot!), though the average summer high in London is around 21℃. On average in the UK, July is the warmest month of the year but June is the sunniest. The total rainfall varies from year to year – sometimes we'll have little, but sometimes we'll have a week of showers. It's truly hard to predict.
We sometimes experience anticyclones which give us long, warm, spells of weather (there's one happening right now) and create heatwave-like conditions. Here's a fun British summer fact for you – the highest temperature ever recorded in Britain is 40.3℃ in Coningsby, Lincolnshire on the 19th of July 2022.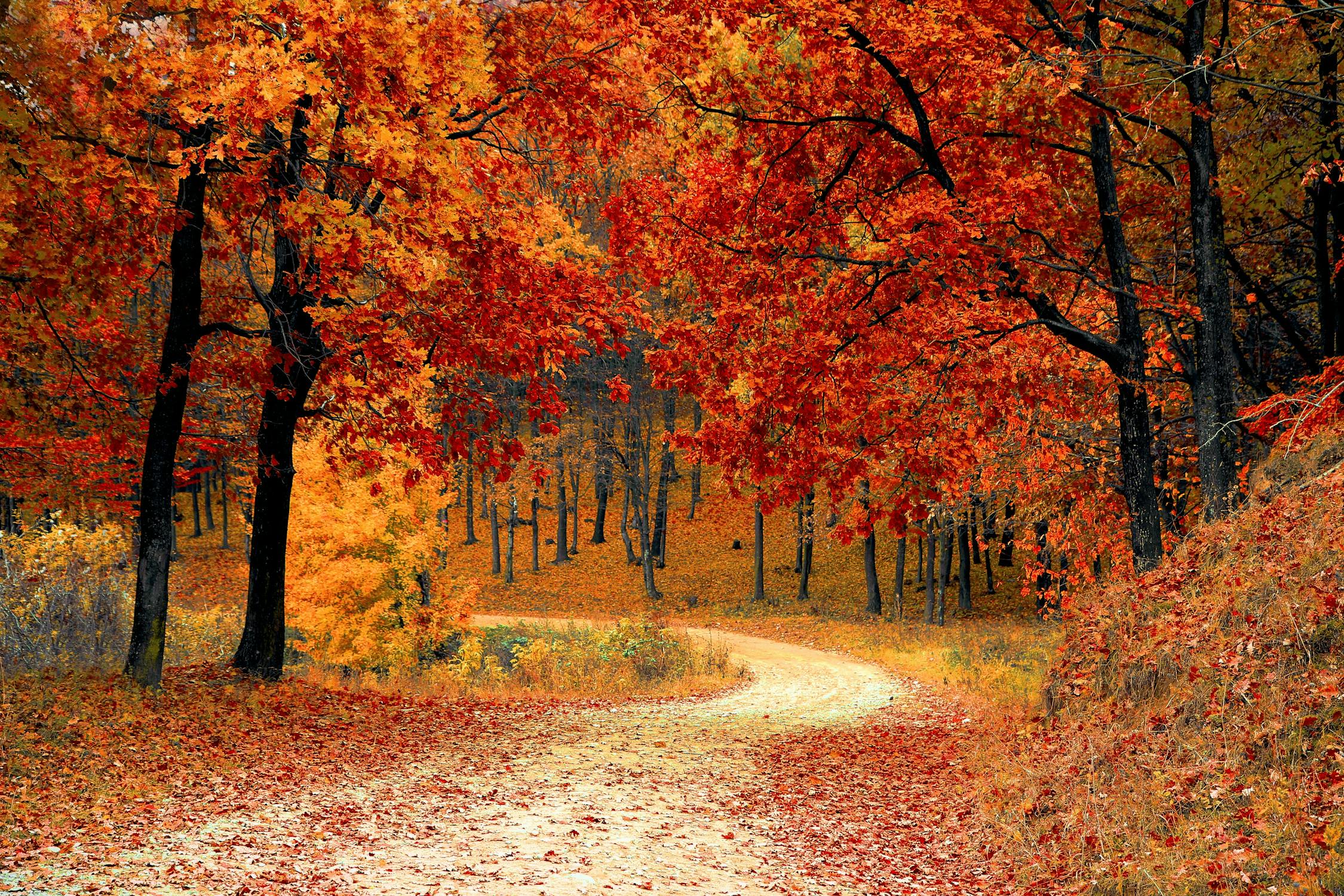 Autumn – September, October, November
When we start to see the leaves turning golden and the nights getting shorter, it's a sure sign Autumn is here, marking the gradual change from summer to winter. This is the season with the biggest range of weather conditions – September and October can sometimes feel summery but can equally get pretty chilly. The UK has experienced large amounts of snowfall in the month of November, and it's usually rather chilly and windy throughout as Atlantic depressions move over the UK.
During the autumn equinox, a day and night are the almost equal length of roughly 12 hours each due to the sun shining directly on the equator. The average London temperature in September is 16℃, dropping to around 10℃ in November. So although you'll still need to wrap up for the British autumn, it's a great time to visit – the golden, brown autumn colours are absolutely beautiful.
Regions
Northern England
Planning a visit to the North of England in the winter? Pack layers! The further North you go, the colder and windier it's likelier to be. Rain-wise, it varies. The North West tends to get quite a significant amount of rain, but the North East has much less.

Southern England
Southern England is the warmest area of the UK, with less rain and higher temperatures than all over regions. The closer to the coast you are, the cooler temperatures you're likely to experience due to the closeness to the Atlantic Ocean. The urban landscape of London means that temperatures of often the hottest in the country.
West of England and Wales
West of England and Wales have warm summers and mild winters due to their close proximity to the Atlantic Ocean – sounds great, right? Not quite – they have a lot of rain as a trade-in.
Scotland
Scotland is the coldest part of the UK – there's no doubt about it! The average winter temperature is just -0.2oC and it's also the wettest place in the UK every month except May, June and December. You should totally still visit, though – remember that this average is pulled down quite a bit by the Highlands.

Whatever the weather, there are things you can be doing in London. Take a look at our London Attractions to visit Madame Tussauds, The London Eye, SEA LIFE and more – and you'll stay dry even if it's chucking it down!