Only a few weeks ago, the people of London were scraping ice off their car windscreens and having snowball fights on their lunch breaks. But suddenly, it seems that spring has well and truly sprung and nature is bursting back to life across the country.
And we think you should make the most of it. We've already shared some of Britain's most spectacular spring gardens, which should be on the top of your to-do list this season. But the wild bluebells and daffodils of the UK's woodlands are one of our natural wonders. They're not to be missed!
Our bare, winter woodlands and frosty meadows transform with blankets of blooming wildflowers, butterflies, birds, bees, and scents come spring. Best of all? They don't cost a penny! So with spring in full swing, we're talking all about the UK's most loved wildflowers – the native bluebell and daffodil – and where to find them.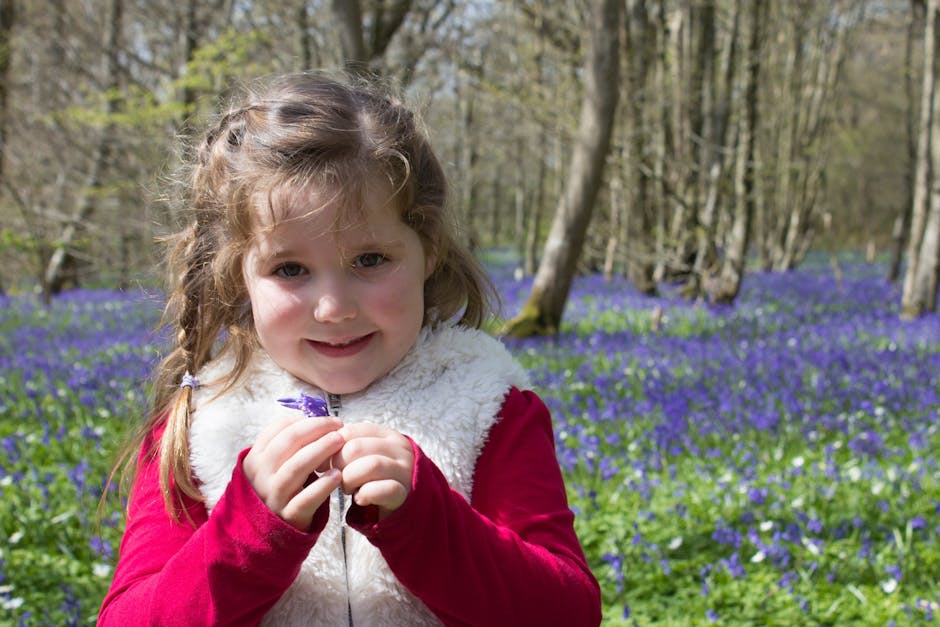 Common bluebell (Hyacinthoides non-scripta)
Bluebells were once known as the 'flower of England'. Go for a walk in any woodland in late April or early may, and you're almost guaranteed to see swathes of these beautiful blooms dotted around.
The common bluebell is known for its vivid purple, droopy head and their sweet scents with flows through the air. These dazzling little flowers are a fantastic food source for our honey bees, hoverflies and butterflies, which feed on the nectar.
Sadly, our beloved native bluebells are under threat from an imported Spanish species. As hybridisation becomes widespread, the gene of the pure British bluebells will become more and more diluted. So although their beauty makes it tempting to pick a bunch to take home, it's best to just let them be.
Where to spot them
Ashenbank Wood, Kent
This ancient woodland is classified, meaning it's at least 400 years old. It's well known for its incredible shows of bluebells and wood anemone during the spring, and is home to a number of rare and threatened wildlife species. In the Bronze Age, people here used the sticky sap of the bluebells to attach feathers to their arrows. If you're interested in history, the site is also home to the remains of five Second World War bunkers.
Glen Finglas, Trossachs National Park,
This expanse of ancient woodland sits at the heart of Loch Lomond and the Trossachs National Park and is one of the best examples of upland wood pasture in the country. Wander through the ancient lands and it won't be long before you're surrounded by carpets of lush spring bluebells. Keep your eyes open for red deers and golden eagles, too, which are regularly spotted here.
Skomer Island, Pembrokeshire

This small island off the coast of Wales is brimming with sheltered bays, shaded inlets, exposed headlands, and stunning wild meadows which explode with colours in the spring and summer months. Hope on a boat to the island, bring a picnic, and sit amongst the fields of striking bluebells as you look out to sea.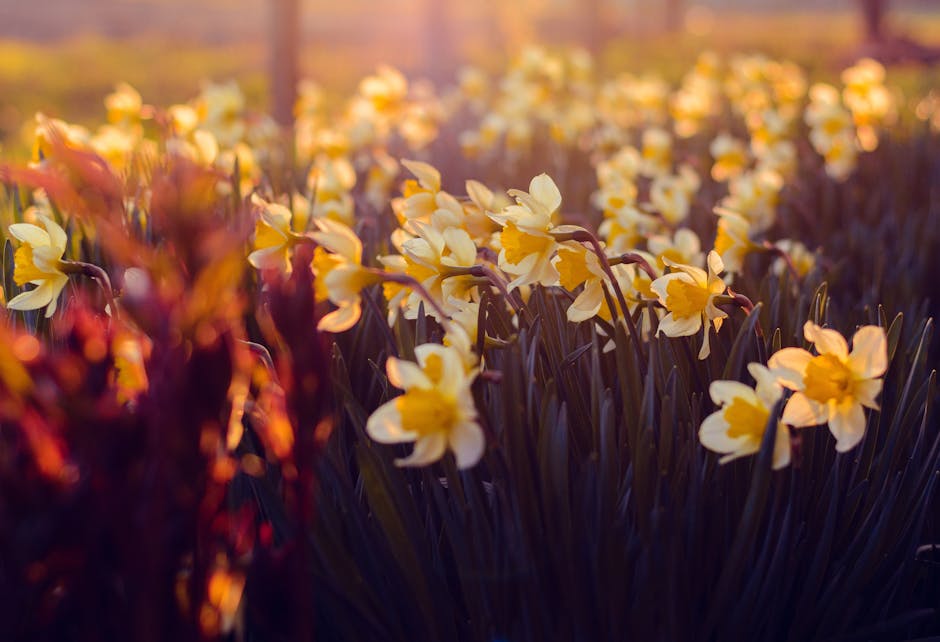 Wild daffodil (Narcissus pseudonarcissus)
Spotting the first daffodils of the year is a sure signal that spring has arrived. Daffodils were supposedly brought to Britain by the Romans, who believed that the sap had magical healing powers.
In early spring, damp meadows, woodlands, forests, roadsides and roundabouts (yes, they're truly everywhere) become riddled with these beautiful, golden yellow blooms. In fact, they're so extraordinary, that William Wordsworth took inspiration from his walk among the daffodils in the Lake District for his famous poem, 'Daffodils'.

The native daffodil is smaller than other varieties, with paler petals. Though petite, it mostly grows in large groups, making for a truly amazing view. Native British daffodils are sometimes nicknamed the 'Easter lily' or the 'Lent lily' because they often bloom and fade within the period of Lent.
Where to spot them
Farndale, North York Moors National Park
At the heart of North York Moors is the beautiful valley of Farndale. There are so many daffodils are Farndale that it's managed to adopt the nickname of 'Daffodil Dale'. There's a 3.5 mile spring walk which takes you along the enchanting River Dove, through protected fields and meadows of glorious daffodils. It's said that daffodils were first brought here by medieval monks from the nearby Rievaulx Abbey.

Dunsford Nature Reserve, Devon

Though the riverside woodland of Dunsford is stunning all year round, it's known to have one of the finest displays of native daffodils in Britain in early spring. Covering 57 hectares, the reserve is a spectacular mix of riverside walks, shaded woodland, lush meadows, and wildlife. Make sure you do the two-mile walk which takes you along the lovely River Teign, where banks are quite literally covered in vivid native daffodils.
Coed Y Bwl, Glamorgan

We couldn't mention daffodils without mentioning Wales. After all, it is the national flower and a proud Welsh emblem. Coed Y Bwl, on the north-west side of the Alun Valley, has daffodils in abundance which carpet the ground beneath the trees in spring. The ancient woodland is home to many bird species, including Chiffchaffs and Great Spotted Woodpeckers, who create a relaxing soundtrack as you pass through beautiful, blossoming spring flowers.
Now you know about Britain's lovely spring blooms and where to see them, we bet you're itching to get out and explore our fantastic countryside! Set your sights a little further than the capital with the Evans Evans extended tours. We recommend our Lake District or Scottish Highlands tours to spot some glorious spring blooms.