After the doom and gloom of months of bitter British cold, we're finally beginning to shake off the winter blues. Spring has finally arrived. With it, comes beds of blooming bluebells, meadows filled with golden daffodils and even the occasional glimpse of sunshine. It's got to be one of our favourite times of the year. 
As nature comes back to life and the sun burns brighter, there's nothing better than spending time outside and breathing in some fresh spring air. The UK's huge array of stunning gardens, which explode with vibrant colours and intoxicating scents during the spring and summer months, are the perfect place to do just that.

We've rounded up our favourite spots to see nature in full swing and enjoy the warmer weather – here are the UK's most beautiful spring gardens.
Anglesey Abbey Gardens, Cambridgeshire
Opening hours: 10am – 5:30pm
Tickets: Adults £7.95, children £4.50
The grounds and formal garden of this quintessentially English Jacobean house are absolutely beautiful The 114-acre surroundings are home to huge drifts of daffodils and 4,000 hyacinths, with captivating views and majestic, tree-lined avenues. You'll find over 50 species of wildflower here, including bee orchid, twayblade, and the stunning pyramidal orchid.

You can really make a day of Anglesey Abbey. After enjoying the lush grounds and gardens, visit Lord Fairhaven's spectacular historic house, which is home to fine furnishings, books, silver, paintings and rare clock. End the day by having a bite to eat at the lovely on-site cafe restaurant, which serves up tasty home-cooked meals.
Kew Gardens, Richmond, London
Opening hours: 10am – 7pm
Tickets: Online tickets are £17.75 per adult and £4 per child. It's more expensive on the day, so make sure you book ahead online.

Only 30 minutes from central London, Kew is a world famous botanical centre and UNESCO World Heritage Site with two incredible gardens. It really comes into its own in spring, with vibrant blankets of bulbs and a flowering cherry tree avenue.

Kew Gardens holds loads of spring events, too, so it's worth checking them out if you plan to visit. Each da
y in April, one of the garden's guides will be taking tours to explore the spring displays as well as educate visitors on lesser-known species and blossoms from around the world.
Bodnant Gardens, Tal y Cafn, Colwyn Bay

Opening hours: 10am – 7pm
Tickets: Adults £14.60, Children £7.30
Bodnant is located in the stunning area of North Wales, with views over the Carneddau mountains and famous Snowdonian range. It's sweeping lawns, wild woodlands and lush meadows are great for visiting all year round, but Bodnant becomes a real feast for the senses come spring.

The Old Park meadow is brimming with golden daffodils from April, and swathes of rich bluebells join in May. Bodnant is home to a National Collection of magnolias and rhododendrons which spark with colour from March to June, some of which are almost a century old. Known as the spring finale, Bodnant's famous Laburnum Arch flowers in late may, turning into a walkway of golden flowers – we'd recommend visiting then if you can.
Stourhead, Stourton, Wiltshire

Opening hours: 9am – 6pm
Tickets: Adults £16.60, Children £9.20
Stourhead was described as 'a living work of art' when it first opened in the 1740s, and some even describe it as the most beautiful and magical landscaped garden in the whole of the UK. Flowering spring shrubs surround classical temples, mythical grottoes, breathtaking vistas, and the magnificent lake centrepiece.

Nestled in the 1,072 hectare estate is the fascinating Stourhead house. With a wealth of history, the Regency library, Chippendale furniture and famous paintings, there's loads to see and learn at this 18th-century estate. You're bound to have a fun day at Stourhead – there's nature trails and adventure packs for kids to help them explore and learn all about the rare and exotic plant species and wildlife at the park.
Clumber Park, Worksop, Nottinghamshire

Opening hours: 7am – 9pm
Tickets: Adults £4.40, Children £2.20

This Midlands paradise is a vast landscape of parkland, woods and heath, covering over 3,000 acres. Scented hyacinths, golden daffodils and bright tulips create a kaleidoscope of colours at Clumber in the spring. It's also a great place to spot wildlife, home to an array of habitats and species.

The park is particularly cheap compared to other National Trust gardens, making it a great place to take a morning or afternoon stroll in serene surroundings on a sunny day – without breaking the bank.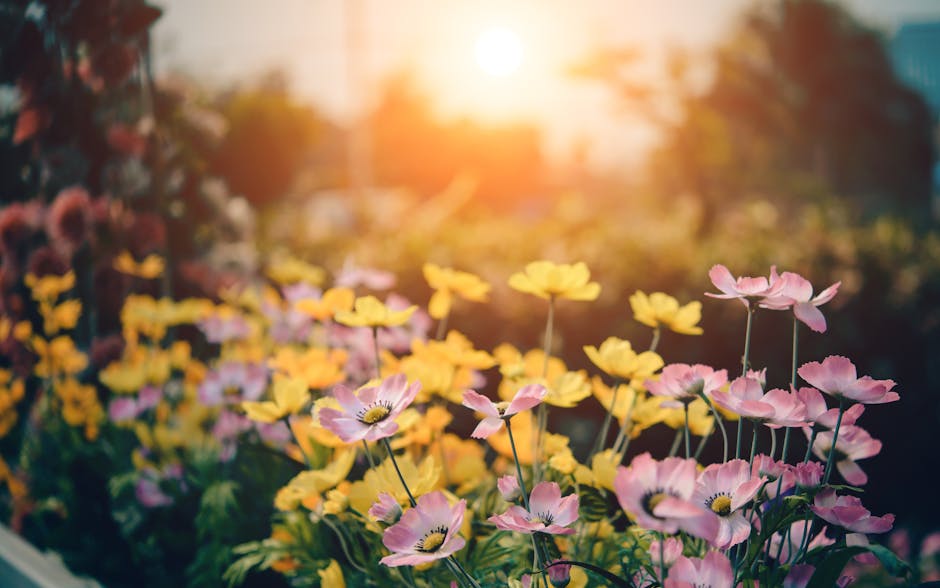 Armadale, Isle of Skye

Opening hours: 9:30am – 5:30pm
Tickets: Adults £8.50, Children £6.95

40-acres of spectacular gardens, romantic ruins, and breathtaking views – Armadale Castle has it all.  Dating back to the 17th century, the gardens are home to a diverse range of exotic bulbs, shrubs and trees, many over 100 years old, from all around the world. In spring, the grounds welcome stunning meadows of wildflowers, coverings of bluebells and hundreds of vibrant orchids.

Take a walk through the dappled woodlands, search for the estate's eccentric sculptures or relax and unwind while you enjoy the views from the terraces – this place is a real haven of scent and colour. It's also worth exploring the romantic Armadale Castle ruins and museum, which has 1500 of history and tales on offer.

It's worth noting that most of these beautiful gardens (and hundreds of other historic properties, castles and gardens) are free if you're a member of the National Trust, so if you plan to visit often, it's worth investing in a membership card.

So, make the most of this beautiful season, put some spring in your step (no pun intended), and book a sunny getaway. We've got loads of exciting new tours for 2018 – we'd love it if you could join us.