Prince Harry and Meghan Markle tied the knot at St George's Chapel on 19th May 2018. And when it comes to weddings, the British royals stick to a set of traditions and age-old rules.
But it's been widely reported in the media that the newlyweds may break away from some of these expectations and take a more modern approach to their big day.
Let's look at some well-known royal wedding traditions, including the most recent of Harry and Meghan. Amongst long-established royal rules, monarch opulence and extravagant cakes and wedding gifts, here are some important traditions at the Royal Wedding.
Wedding rings made from Welsh Gold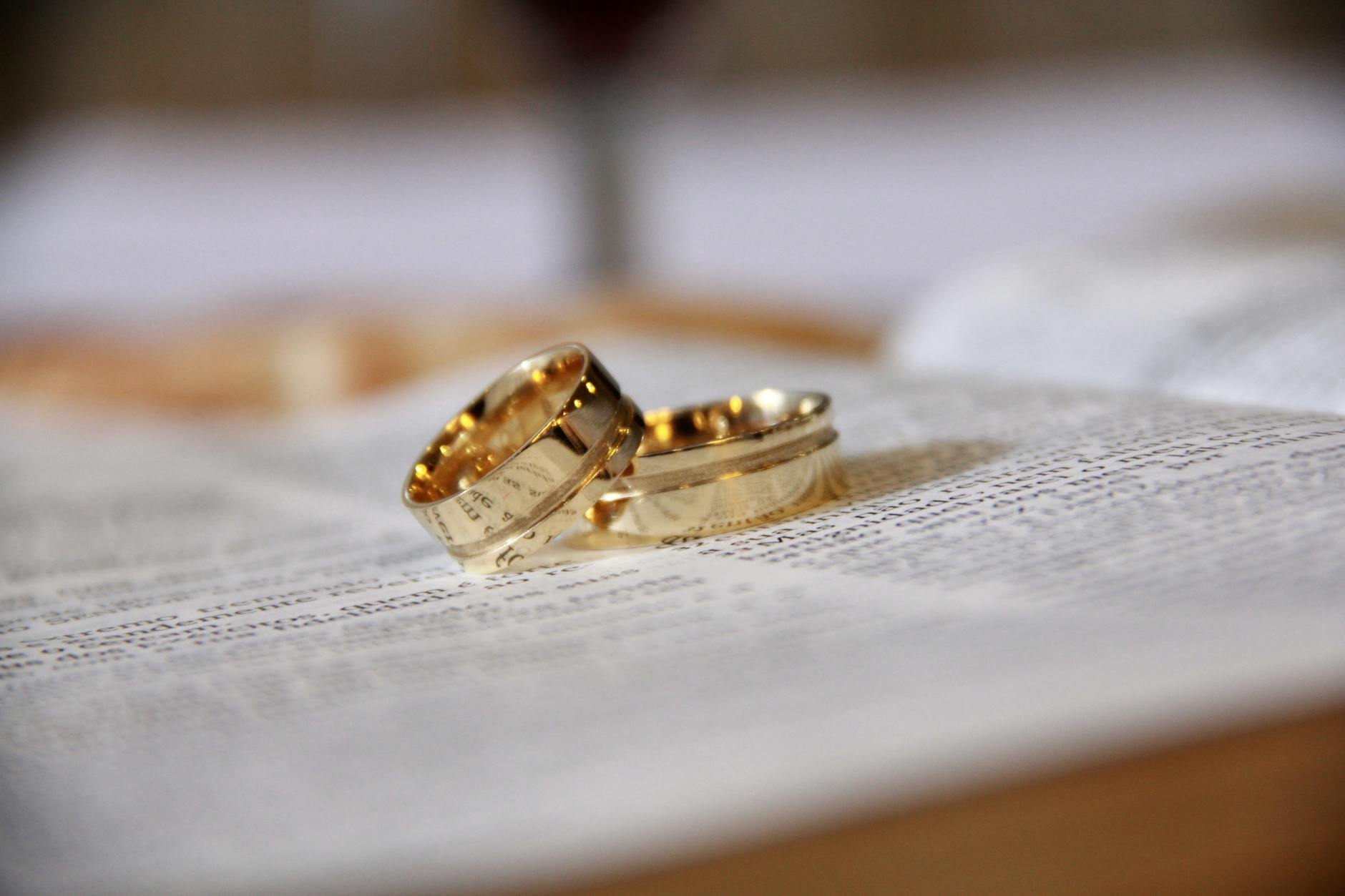 The wedding rings of Queen Elizabeth II, Princess Margaret, Princess Anne and Diana, Princess of Wales, were all made from the same nugget of Welsh gold from Clogau St David's, a mine at Bontddu. Now, there's just one gram of the original nugget remaining, kept under lock and key at the Privy Purse Office.

However, in November 1981, the Royal British Legion presented the Queen with 36 grams of Welsh gold, now held by the Crown Jewellers, to be used only for royal wedding rings. Just as older brother William did with Kate, Harry and Meghan may have chosen to use the gold for their rings – but details aren't released until the day.
The groom wears a military uniform
It's expected that a Prince will marry in traditional military dress. Queen Victoria's husband, Albert, was the first to start this trend for royal grooms. Prince Harry served in the British army for several years, including two tours of duty in Afghanistan, where he rose to the rank of Captain – so he'll don his uniform on Saturday to honour his service.
A sprig of myrtle
Across the generations, Royal Brides have carried a sprig of Myrtle in their bouquets. The Queen and The Duchess of Cambridge did so, and the tradition dates all the way back to the wedding of Queen Victoria and Albert's eldest daughter, Victoria.
Myrtle represents innocence, fertility and love and has been growing at Queen Victoria's holiday home, Osborne House on the Isle of Wight. It's been growing there for around 170 years since Queen Victoria was gifted a myrtle plant by Prince Albert's grandmother.
All we can say is, keep your eyes peeled on Meghan's bouquet!
Fruitcake at reception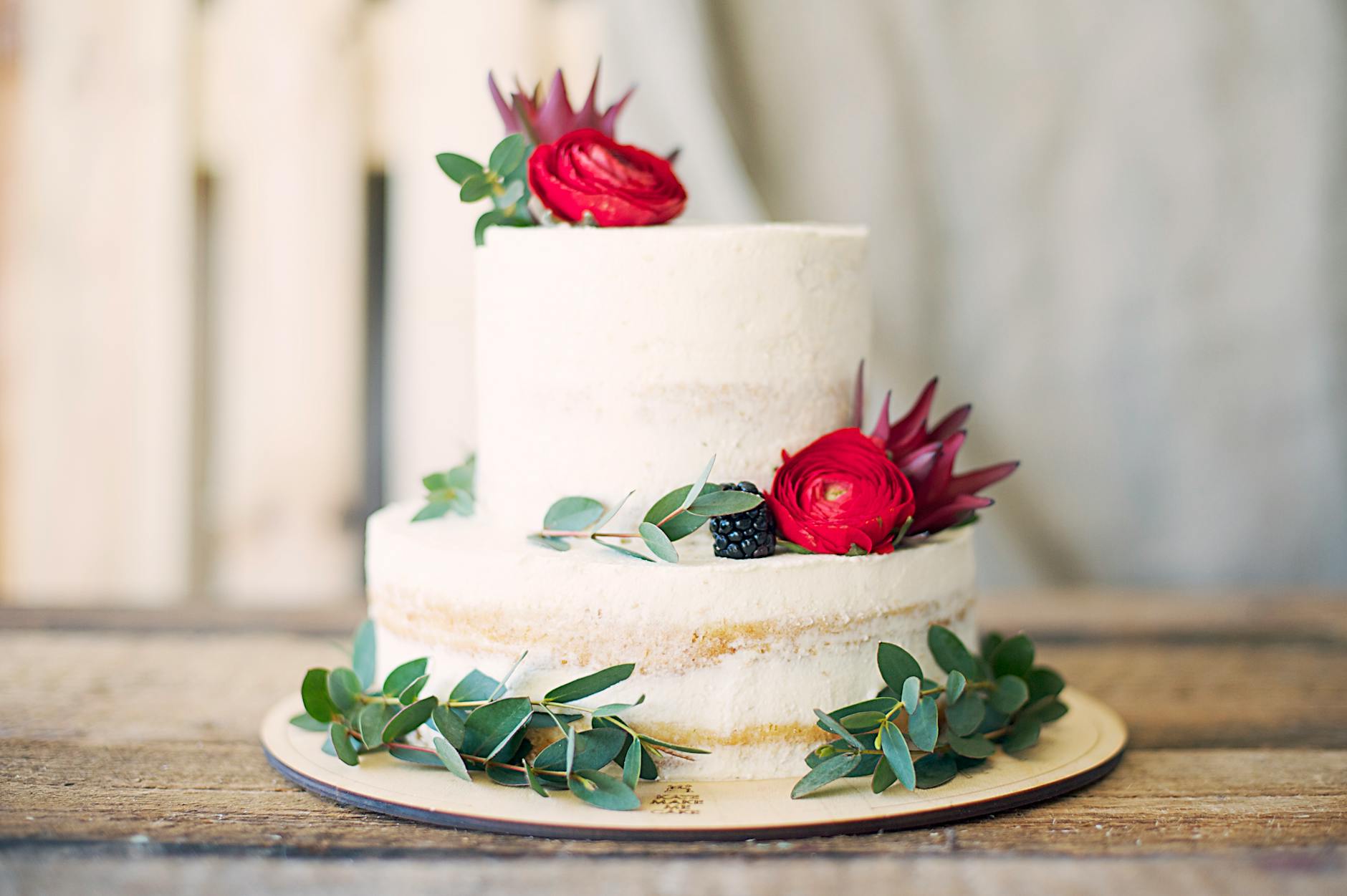 Can you guess what was underneath the eight tiers, sugar-paste flowers, delicate piping work and detailed designs of Prince William and Kate's £60,000 wedding cake? Lots and lots of fruitcakes.
Fruitcake has been the preferred wedding cake for the British royal family for hundreds of years. Queen Victoria, Queen Elizabeth II and Prince Philip, Prince Charles and Princess Diana, and Prince Andrew and Sarah Ferguson all chose fruitcakes for their wedding day.
"A fruitcake was originally a symbol of wealth and prosperity because of its precious ingredients such as dried fruits, alcohol and spices," London pastry chef Chris Dodd said. "Furthermore, the cake, in a way, represented the vastness of the British Empire, using ingredients from far-flung corners of the globe. A wedding was, and is to this day, a time of celebration, and as such, it calls for a cake to match the occasion."
But this is one tradition that Harry and Meghan appear to be breaking. Kensington Palace announced that the couple decided on a lemon elderflower cake with buttercream frosting by chef Claire Ptak.
The bride lays her bouquet at the Tomb of the Unknown Warrior
Queen Elizabeth, The Queen Mother's brother, Fergus, was killed during World War I, so Elizabeth laid her bridal bouquet on the tomb to honour him. It's the only area in Westminster Abbey where no one is allowed to walk.
Since then, every royal bride has left their bouquet in the same place after the ceremony. Even though Harry and Meghan won't wed in Westminster Abbey, tradition dictates that royal brides should send their flowers there later.
That was our pick of the best royal wedding traditions! Why not take our Royal London Tour tour and walk inside the beautiful Westminster Abbey and see the Tomb of the Unknown Warrior for yourself?