Take a walk around East London and many of the streets look much the same; busy roads, glassy office blocks and business people darting from place to place.
The moment you step into Shoreditch, though, everything changes. The brick walls suddenly burst with colour and the business people are replaced by chic, nonchalant twenty-or-thirty-somethings taking in the atmosphere. It's not just the home of hipsters everywhere, but the very heart of the millennial culture that defines today's fashion sensibilities.
Filled with vintage clothes markets, indie coffee shops and cool co-working spaces, Shoreditch is the place to explore if you vibe with the contemporary digital youth. Or maybe you just like to visit. Either way, you'll have a great time exploring Shoreditch's counter-culture aesthetic.
Let's explore our top 8 favourite hipster things to do in Shoreditch.
Check out the vintage clothes markets
Environmental conscientiousness is a big part of the millennial ideal. Shoreditch's vintage clothing culture parlays wonderfully into that paradigm. If you love fashion, bargains and saving the planet, spend some serious time exploring the vintage scene. Atika, Rokit and Absolute Vintage are the places to start.
---
View the street art
One of the things that makes Shoreditch truly unique is it's bright, ever-changing scenery. It's worth spending some time exploring the beautiful works of art that canvas its streets. For the best pieces, take a look at Seven Stars Yard, Princelet Street and Brick Lane. You'll never look at Arnold Schwarzenegger the same way again.
---
Eat Cereal
Cereal Killer Cafe is the epitome of millennial culture – commercialized nostalgia that turns the mundane into the hip. And we love it. It's nothing more than a cafe that serves every kind of breakfast cereal you can imagine. Still missing Lucky Charms? Eat them here.
Museum of curiosities
"This Museum will present an incoherent vision of the world displayed through wonder"; that's essentially all you need to know about this fascinating collection. If you don't already want to pay it a visit, well…it's probably not for you.
Columbia Road flower market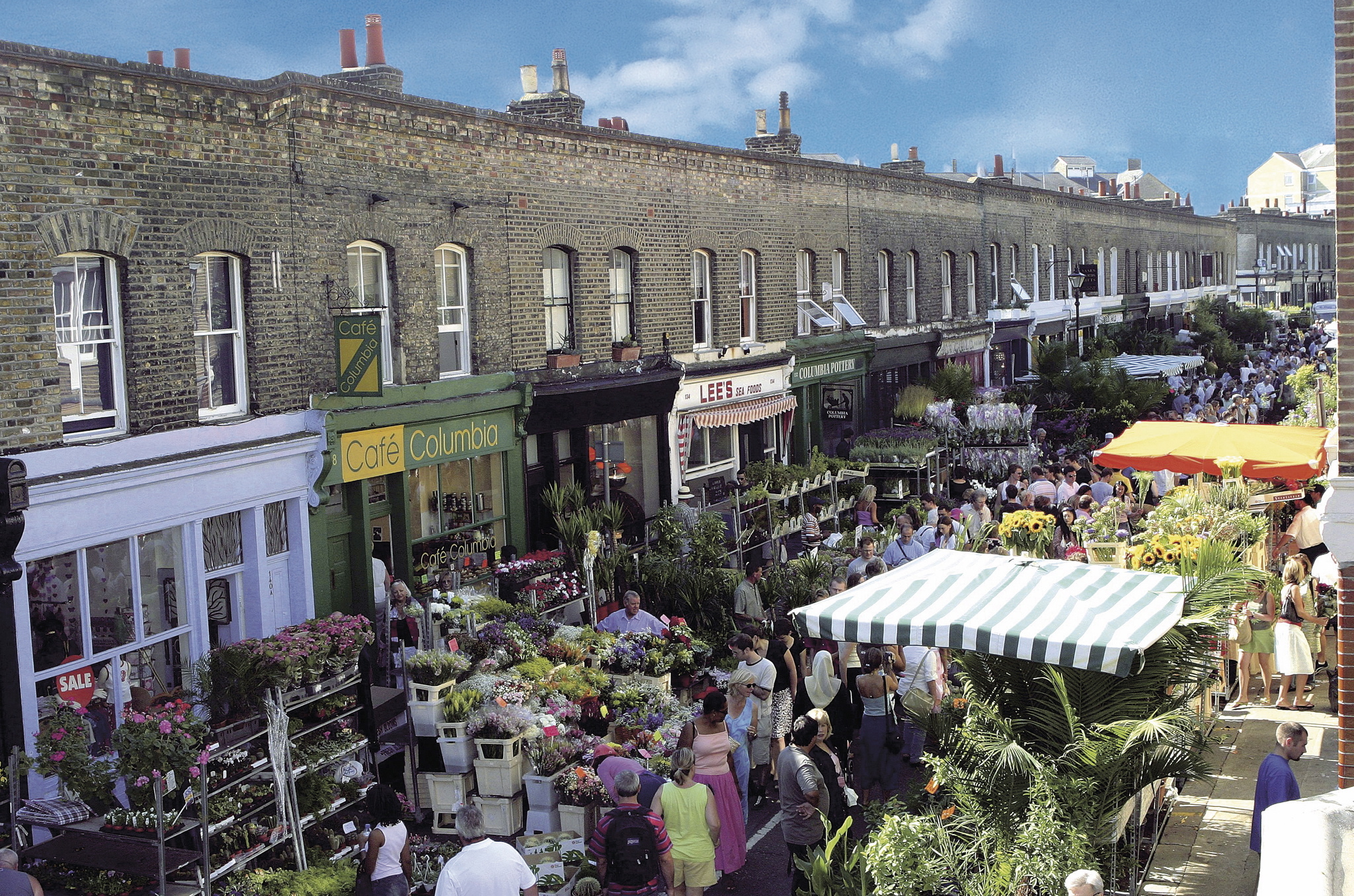 Unequivocally one of the best permanent horticultural spectacles in the city – Columbia Road Flower Market is a fantastic place to explore even if you're not particularly green-fingered. The colour, bustle and passion of its patrons make it an exciting place to soak up the atmosphere.
---
Buy your monster supplies
If you've ever found yourself stuck in a foreign city and wondered 'where am I going to get my weekly supply of Banshee Balls, Zombie Fresh Mints and A Vague Sense of Unease?', have no fear. The Monster Supply Store has you covered. Grab yourself a can of Creeping Dread and have a ball.
---
Pet the donkeys
Us hipsters are always on the lookout for authentic experiences that give us a break from the digital world we live in. Spitalfields City Farm is just such a place, offering a calming day of animal petting and veggie picking right in the middle of the city. If you need to feel something natural under your feet, go here.
---
Visit Boxpark
As the world's first pop-up mall, Boxpark quickly evolved into an experience that was just so much more. With vintage shopping, street food, art and music all rolled into one, it's the quintessential Shoreditch location and an iconic, unmissable good time. If you visit anywhere on your tour, make sure it's here.
That about wraps it up! For more exciting ways to see the city of London, check out our London Day Tours. They're an easy, convenient way for you to see the very best of what the capital has to offer.